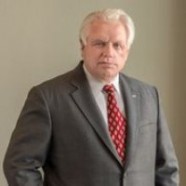 DEXTER LEHTINEN is a founding shareholder of Lehtinen Schultz.  Mr. Lehtinen focuses his practice on representing clients in local, state and federal civil and criminal investigations with an emphasis on commercial, financial and accounting fraud investigations and litigation, including criminal investigations arising out of corporate and bank failures, securities, RICO, money laundering and customs violations. Mr. Lehtinen also handles environmental and land-use matters, having won a leading Clean Water Act case in the U.S. Supreme Court. He has represented clients at every level of the judicial system, including in the U.S. Supreme Court and Florida Supreme Court, federal and state appellate courts, and federal and state trial courts.
Mr. Lehtinen is a former U.S. Attorney for the Southern District of Florida, former Organized Crime Strike Force prosecutor in Miami and former Assistant U.S. Attorney in Los Angeles. He is also a former State Senator in the Florida Senate and State Representative of the Florida House of Representatives, during which time he authored four major Florida Constitutional Amendments. He is married to Ileana Ros-Lehtinen, Member of Congress and Chair of the House Foreign Affairs Committee. He holds an M.B.A. and an M.A. from Columbia University and was first in his class (Nathan Abbott Scholar) at Stanford University Law School.
AREAS OF EXPERIENCE
Commercial, Business and Financial Regulation and Litigation

Complex civil litigation and trial practice

Environmental Litigation

U.S. Indian law

Administrative and Regulatory Proceedings

Appellate law
AWARDS AND RECOGNITIONS
Nathan Abbott Scholar (for graduating first in his class), Stanford Law School

Lehman Scholar (Columbia University Graduate School of Arts and Sciences)

International Fellow (Columbia University Graduate Business School

Recipient of the Purple Heart (for being wounded in action during the Vietnam War) as a reconnaissance platoon leader (airborne, Ranger qualified)
SIGNIFICANT REPRESENTATIONS
As the Chief U.S. Attorney supervised the prosecution of major Savings and Loan fraud cases as well as the prosecution of ex-Panamanian dictator Manuel Antonio Noriega

Brought the landmark suit to clean up the Florida Everglades resulting in the passage of the Everglades Forever Act of 1994

Lead trial counsel in virtually all Everglades-related litigation for more than 20 years

Served as outside General Counsel for the Miccosukee Tribe of Indians of Florida from 1994 to 2010

Represented Florida municipalities in land use and utilities related litigation

Extensive appellate experience in state and federal appellate and supreme courts
PROFESSIONAL AND COMMUNITY INVOLVEMENT
Mr. Lehtinen has served on the boards of numerous civic and community organizations and has been a constitutional and economics scholar at several South Florida universities and colleges since 1980. He is a current member of (and previously served on) the Federal Judicial Nominating Commission (Southern District of Florida) and the Federal Judicial Bar & Community Liaison Committee; he served on the Governor's Commission on the Everglades; Governor's Commission on a Sustainable South Florida; Civil Justice Advisory Group (Southern District of Florida); Florida Senate Commission on Government-in-the Sunshine; Statewide Commission on Drug Money Laundering; Florida Commission on Bail Bond Reform; Florida Instructional Materials Council; Personnel Advisory Board, Dade County; Executive Committee, Board of Directors, Community Health of South Dade, Inc. He currently teaches the spring 2012 American Indian Law class at the University of Miami School of Law, and has previously taught Administrative Law, Civil Procedure, U.S. Constitutional Law, and Federal Indian Law at local law schools (as well as undergraduate courses on Economics and American Government).
EDUCATION
Juris Doctor (J.D.), Stanford University, 1975 (Oehlman Writing Award; Order of the Coif; Teaching Assistant, Political Science Department).
Master of Business Administration (M.B.A.), Columbia University, 1974 (International Fellow; Dean's List).
Master of Arts (M.A.) in Political Science, Columbia University, 1969 (Herbert Lehman Scholar; European Institute Honors Fellow).
Bachelor of Arts (B.A.) with major in Government, minor in Economics, University of Miami, 1968 (Magna Cum Laude and General Honors Program; Phi Kappa Phi National Scholastic Honor Society; President, Pi Sigma Alpha Political Science Honor Society; Delta Theta Mu Arts and Sciences Honor Society; Commanding Officer, Corps of Cadets, ROTC, Distinguished Military Graduate; Chairman, Public Affairs Council; ODK; Iron Arrow).